---
When you look out your windows can you see clearly? Spotless windows are the desire of almost everyone. No one likes smudges or streaks on their windows. Having clean, bright shiny windows add a new look to every home. Like furniture, windows require their own cleaning methodology to keep them looking brand new. This article will cover 7 window cleaning tips for that perfect sparkle!
Best Window Cleaning Techniques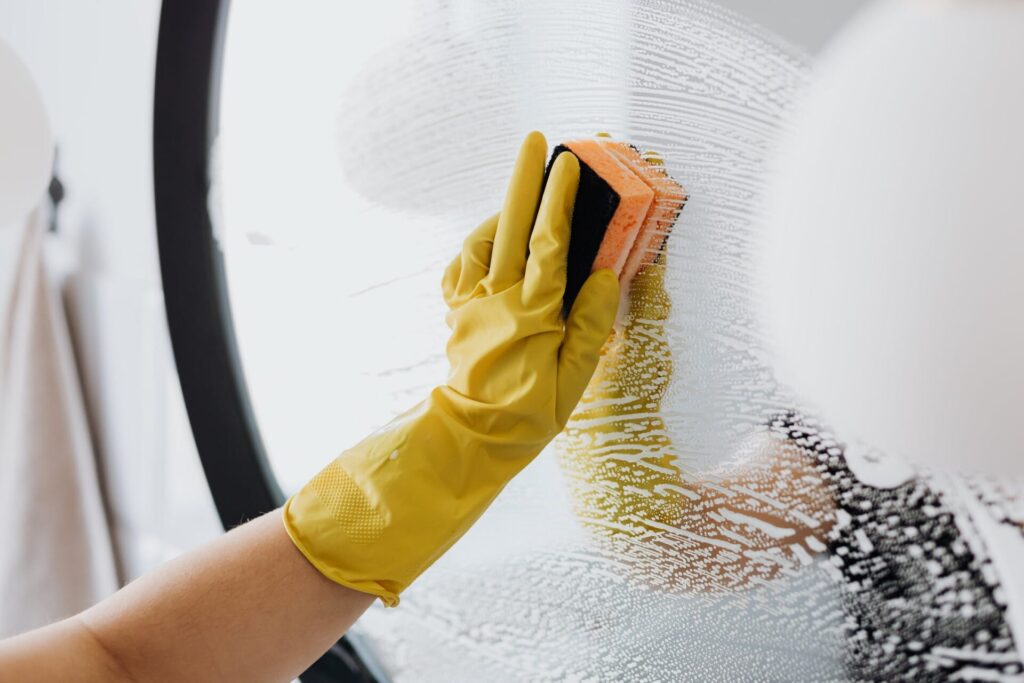 Here are 7 window cleaning tips to give your windows that perfect sparkle:
1) Ensure that you dry your windows in one direction – leftwards or rightwards. Mixing the direction will leave unpleasant streaks and smudges on the glass and will leave a haze on the window panes.
2) Before you wipe the window glass, remove all dust from the windows.
3) If you are cleaning window sills, rub the whole surface with a damp cloth sprayed with alcohol so that all the spots will clear off for a beautiful shine.
4) Windows are very sensitive to dirt. You should therefore apply only clean water in cleaning windows and in cases where you use a damp cloth, use only clean cloths. Preferably microfiber cloths.
5) If the glass is greasy or smoky, apply some vinegar to the water before you clean the window. Vinegar removes grease without leaving streaks or stains.
6) When cleaning windows that are beyond the reach of your hand, use a step ladder if the height is medium or use a regular ladder if quite high. Always ensure that the safety clip is on and if possible, get someone to hold the base of the ladder for safety reasons.
7) Sprays are convenient to use than buckets of water. In cleaning windows of considerable heights, try to use sprays instead of buckets of water as they can spill and you will have to do everything again. The sheer weight and burden can tire you out easily.
Getting a window to shine is an easy task. All you need is to follow the above window cleaning tips. If you don't have the time to clean windows, allow us to handle this for you! Elite Maids RVA offers window cleaning (interior) as an extra that can be added to any service. If you wish to book your cleaning, you can do so here!
If you're interested in other helpful DIY cleaning tips, check out this article!
---
---