---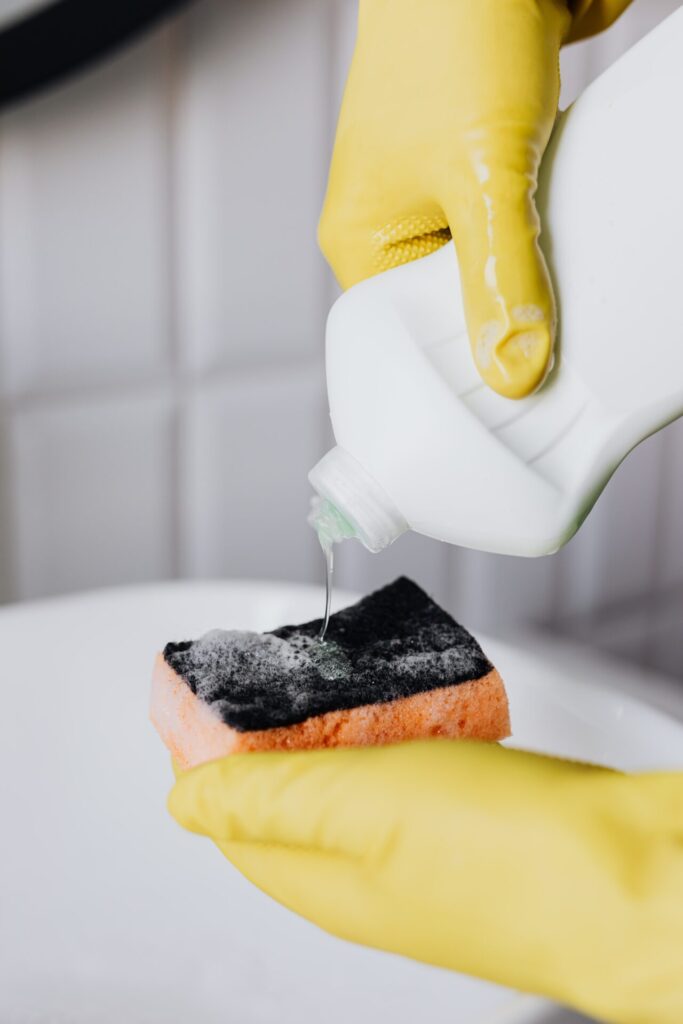 Which Should I Use: Natural or Store-Bought Cleaners
You need to disinfect your home; so, you want the best cleaning product for the job, right? That's completely understandable. So which should you use? Natural VS. Store-Bought Cleaners?
However, do you have to run to the store and pick up the first chemically-loaded disinfectant that you come across? Are there alternatives that are natural and safe for your home and family?
When most people think of a common disinfectant, they probably think of Clorox or Lysol. Are they the best choices to use? What about the natural products available online? Can you make your own? How do they compare in availability, price, and effectiveness?
While Clorox and Lysol are available at almost any retailer that sells cleaning products; there are natural products that you can purchase online. Another option is that you can also make your own disinfectant spray.
History or Clorox and Lysol
Clorox Bleach has been available commercially since 1913. They have created numerous cleaning products in the ensuing years. Their products range from plain Clorox Bleach to aid in whitening clothes to cloths to help clean and disinfect hard surfaces around your home and a disinfecting floor and surface cleaner.
While Clorox is well known for disinfecting, the products are not entirely safe if not used exactly as indicated. Two hazardous ingredients in many of Clorox are didecyl dimethyl ammonium chloride and n-alkyl dimethyl benzyl ammonium chloride. The packaging says to avoid skin contact and that you should use protective eyewear and gloves while using it.
The Lysol products have been in production a year longer than Clorox Bleach. However, they're not any less hazardous. Lysol also lists dimethyl benzyl ammonium chloride 0.08% and dimethyl benzyl ammonium chloride 0.02% in their ingredients.
If you want to disinfect your home, but don't want to subject your family to the chemicals in these well-known products, what options do you have? Watkins, a familiar name since 1868, found that pine oil is a natural disinfectant. This naturally occurring disinfectant may just be what you're looking for.
Pine oil (a phenolic disinfectant) is an essential oil used in cleaning products such as Pine-Sol and similar products. You can use Pine-Sol (which is a Clorox product), but you can also purchase pine oil from various sources online as well as many local health food stores. By doing this, you are able to control the ingredients in your cleaner and disinfectant.
Other eco-friendly essential oils you can use to disinfect are tea tree oil and thyme. These essential oils are interchangeable when used in homemade all-purpose cleaners or disinfectants.
DIY Homemade Recipes
To make this homemade recipe, combine two tablespoons of borax (easily found in the laundry aisle of any grocery store) and one-fourth cup of lemon juice, and two cups of hot water in a spray bottle. Cover the bottle and shake until the borax is dissolved. Add twenty drops of either tea tree oil or thyme essential oil. Shake again and then use as you would any commercial product.
Another homemade recipe, especially good for disinfecting toilets is a combination of vinegar and essential oils. Mix two cups of white distilled vinegar with three drops of tea tree, thyme, eucalyptus, or pine essential oils. Spray in the toilet, clean as usual. When making homemade cleaning products, please make sure to label the bottles.
While it may be easier to find commercially made cleaners and disinfectants, homemade cleaners and disinfectants can be made for pennies on the dollar. You can pronounce all of the ingredients that you add to them, and you can rest assured that what you use won't be hazardous to your family.
If you have your own personal cleaners you would like us to use, let us know when you schedule your cleaning with us!
---
---